About Us
Retta Gruber Jordan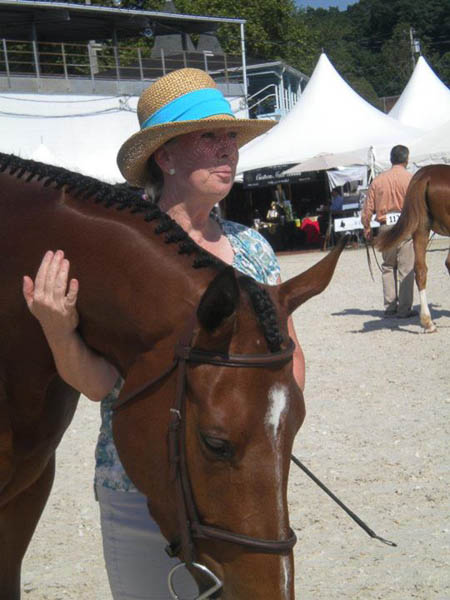 Born and raised in Chester County, I have been riding since a very young age and have had horses all of my adult life. From foxhunting and pleasure riding, to showing at the Devon Horse Show, my fondest memories involve the time spent with my horses, family and the friends I have met along the way.
I found a new love when I began teaching, and took great personal satisfaction in the accomplishments of my students. There is a sense of pride I feel, watching my riders achieve their individual goals. I believe in perfecting the basics, and emphasizing the fundamentals of good riding and horsemanship. Through positive reinforcement, encouragement and confidence building, I understand the reservations that many adult riders have and show them how to overcome their anxiety. Whether you want to learn to ride on trails or for the show ring, I tailor your individual program to help you achieve your dreams. While I thoroughly enjoy teaching children, and have for many years, I choose to cater to the adult rider who wants to learn in a friendly, relaxing atmosphere, where they can meet others that share their passion and mutual interests.
~Retta~
Meagan Jordan McCarraher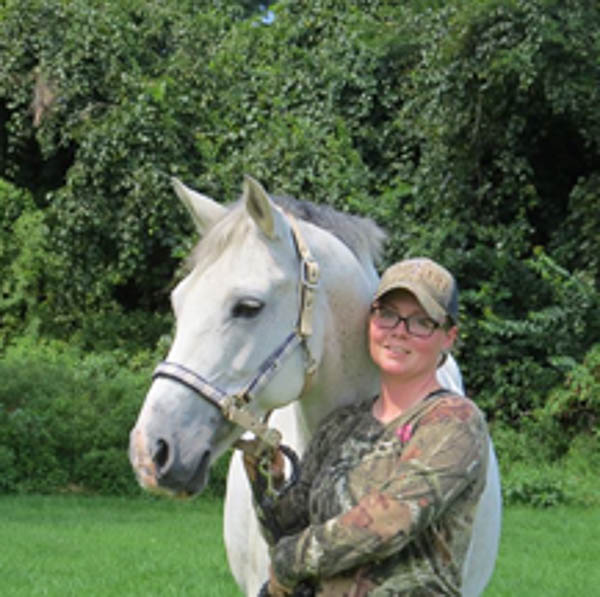 I became interested in riding when I would go to the barn to watch my mom ride. Like her, I showed for many years, rode in Devon and now just ride for pleasure. I enjoy working with the younger students and green horses.
I recently married and my husband Michael and I live with our two dogs and cat. I have three horses of my own that I love working with and bringing along as well as managing the lesson program and other barn staff.
~Meagan~
Doug Jordan
Although I don't ride that often, I'm the one caring for the horses on a daily basis. From feeding, turnout and stalls, to making sure the pastures have hay and water, and fences are mended, I do it all. As well as making sure the farm runs smoothly, I also have my own landscape business.
~Doug~