About Us
Retta Gruber Jordan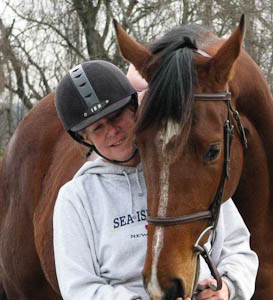 My love of horses started at an early age when I started taking riding lessons with my sister. Growing up in rural Chester County, surrounded by abundant horse farms, most of my teenage years were spent riding with friends and foxhunting. I began showing in the CCHSA local shows in the 80's and won numerous champion ribbons and year end awards and eventually went on to compete at Devon.
Throughout this time, I began teaching as well, and took great personal satisfaction in the accomplishments of my students. There is a sense of pride I feel, watching my riders achieve their individual goals. I believe in perfecting the basics, and emphasizing the fundamentals of good riding and horsemanship. Through positive reinforcement, encouragement and confidence building, I understand the reservations that many adult riders have and show them how to overcome their anxiety. Whether you want to learn to ride on trails or for the show ring, I tailor your individual program to help you achieve your dreams.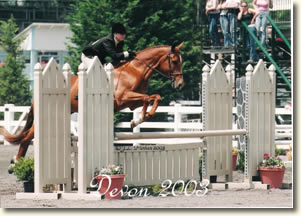 While I thoroughly enjoy teaching children, and have for many years, I choose to cater to the adult rider who wants to learn in a friendly, relaxing atmosphere, where they can meet other like minded individuals. However, children are always welcome and taught with the same enthusiasm that I have for my adult students.
~Retta~
Meagan Jordan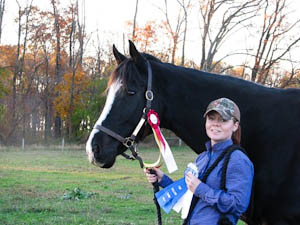 I became interested in riding when I went to watch my mom ride and decided I wanted to learn as well. I loved riding the ponies and started taking lessons with my mom. When we bought Jake, my mom would show him in the adult divisions and I would show him in the children's. We have lots of championship ribbons and year end awards together.
I do the local shows with my horses, Tango and Phoenix and just have fun together. I manage the daily care of the horses, working alongside my parents. I graduated from college with my BA in Psychology and work full time, but still find time to enjoy just being around the barn and riding with friends and family. I love to teach the younger girls and the "peanuts" who are just starting out.
~Meagan~
Doug Jordan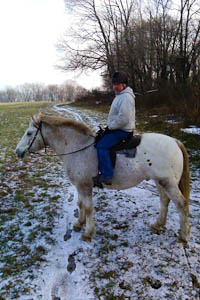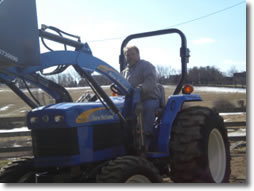 I love the horses. Although I don't ride that often, I love just being around them; being at the barn and taking care of the farm. I do it all; from keeping the barn in tip top shape to helping with the care of the horses. I'm the one you'll see with some kind of tool in hand, haying the fields in winter; mowing them in the summer, or driving the trailer.
~Doug~
Jordan Family
We are truly a family run farm and we enjoy the time that we spend with our horses and our extended barn family.
~The Jordan Family~